People-Driven Success Story
Fountain Software Uses the Sequoia Tech Program to Create Best-in-Class Employee Experience
Fountain's all-in-one high volume hiring platform empowers the world's leading brands to streamline and scale their recruiting function. Their mobile-first platform keeps candidates engaged, moves quality talent through the pipeline, reducing time to fill and time to hire. Fountain enables employers to make data-driven decisions and attract the best candidates.
Luke McKinlay, Director of Finance and Partnerships, and Jaci Senczyszyn, People Operations Manager, work closely together to create a comprehensive benefits and rewards package at Fountain Software. Their goal, they said, is to ensure that every employee has the best level and quality of benefits that a company their size can offer.
Through Fountain's partnership with the Sequoia Tech program, they're able to meet that goal, and surpass it.
Offering employees high-quality benefits while staying within budget
Though Fountain only has 75 employees, getting pooled with other Tech clients means they can offer a low deductible PPO, a flexible HSA plan, top-notch dental and vision plans, and bonus wellbeing programs such as free membership to One Medical, a primary care provider saving employees time and money and leading to better health outcomes.
"Sequoia Tech gets us access to the best medical, dental, and vision plans that we could possibly offer," Luke said. "We're able to offer extremely high-quality benefits while still staying within budget, which is very valuable to us both in talent attraction and employee retention."
Jaci added that Fountain is diligent about being sure that their offerings are best-in-class, so she uses the benchmarking insights in Sequoia HRX to confirm that they are consistently in the top 90th percentile for the market.
To help employees access their benefits, Fountain uses the Sequoia PX mobile app and the Company Benefits site to communicate the offerings and connect employees with their dedicated advocate who can help answer more complicated healthcare questions, such as insurance billing discrepancies.
Jaci explained, "Health insurance, especially in the US, can be really tricky to navigate even if you have great coverage, but with Sequoia, it's less complicated. I always tell our new hires that the level of service they'll receive through Sequoia is a white-glove concierge experience."
Sequoia Tech gets us access to the best medical, dental, and vision plans that we could possibly offer.
Reducing the HR administrative load
In addition to providing a positive employee experience to Fountain employees, Jaci said that the Sequoia Tech program has been vital in helping her accomplish HR tasks quickly and efficiently.
As employees continue to work remotely and move around the country, Fountain has begun opening in new states, which means they have had to deal with new compliance regulations. Just recently, Fountain opened in New York and needed to comply with the state's disability policy.
"If I didn't have Sequoia's compliance team, it would been a lot more work for me to try to do my own research about these new laws in a state that I've never worked in before," Jaci said. "I was very grateful that I had Sequoia to guide me through that and save me all that extra time."
Fountain also works with Sequoia's Risk Management team to ensure the company has the right levels of workers compensation insurance, cyber risk, and overall risk umbrella policies in place, saving Luke from the stress of worrying that they're not adequately protected.
As someone who manages wholistic financial planning and reporting for the company, plus Fountain's partnerships, Luke said that there are times where he's stretched pretty thin, and risk management is something he only has time to think about a few times a year. With Sequoia however, he no longer worries about missing any important details or deadlines.
"Because Sequoia already sees our growth and our expansion through the Sequoia Tech program, the Risk team is able to be proactive and make sure we're covered in the right way throughout the year, with less involvement on my part. It's a huge weight off my shoulders."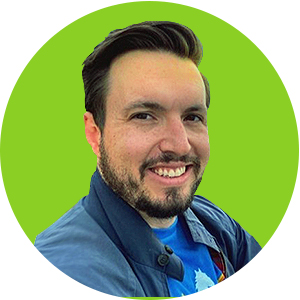 Luke McKinlay
Director of Finance and Partnerships, Fountain
Jaci Senczyszyn
People Operations Manager, Fountain
Sequoia Delivers
Sequoia supports Fountain's mission by delivering the following key services and products:
Fountain relies on Sequoia to engage
their distributed workforce
Sequoia Tech
Innovative benefits for today's most innovative workforces
Sequoia Tech shifts the paradigm for how fast-moving technology companies take care of their people. This unique program leverages the purchasing power of a group with a collective $50 Billion market value to deliver an unrivaled total benefits package benchmarked to win in an uber-competitive space.
Risk Management Services
You've worked hard to get your company where it is today, but how do you ensure it stays on the right track? Sequoia is here to make sure you understand the various risks and liabilities your business faces and how to adequately prepare for them.
Start your people-driven success story with Sequoia