Employee Health Benefits Services
A smarter way to impact

employee health

Sequoia is the partner people-driven companies turn to when it's business-critical to get healthcare benefits right. We put useful data, insights, and guidance at your fingertips so you can make smarter choices about healthcare spend and make sure your programs serve the needs of your people and your business.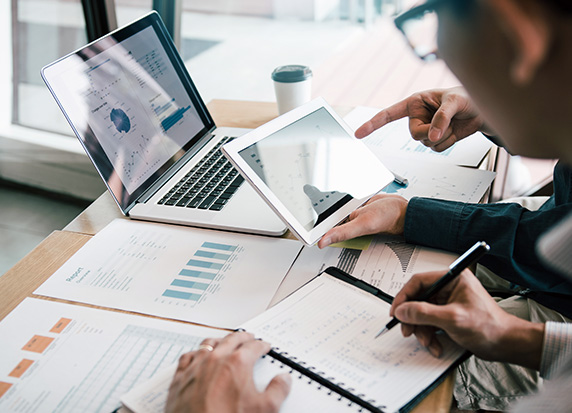 Deep domain experience in healthcare for employees
You're in good hands when it comes to taking care of your most important investment – your people. Sequoia's expertise in designing employee health benefits strategies spans decades. We combine modern technology with our team's expertise to address the health needs of your current population and proactively prepare you for what's next.
Total benefits strategy flexibility
Whether you're a self-funded global enterprise or you're fully outsourcing HR and payroll to our PEO, Sequoia understands the healthcare needs of businesses at different stages of their journey. Our focus is making sure your health benefits programs fit into the larger picture of your total benefits strategy so they bring more value to you and your people.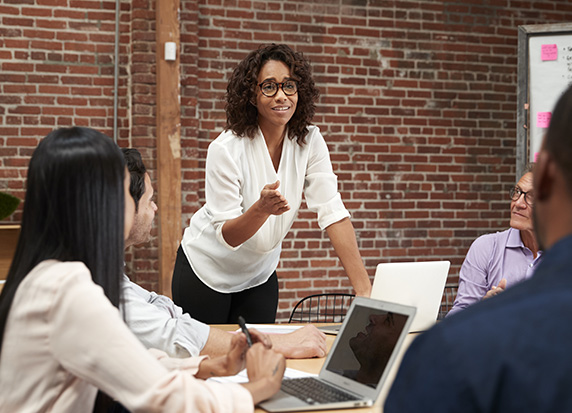 Modern technology that
brings it all together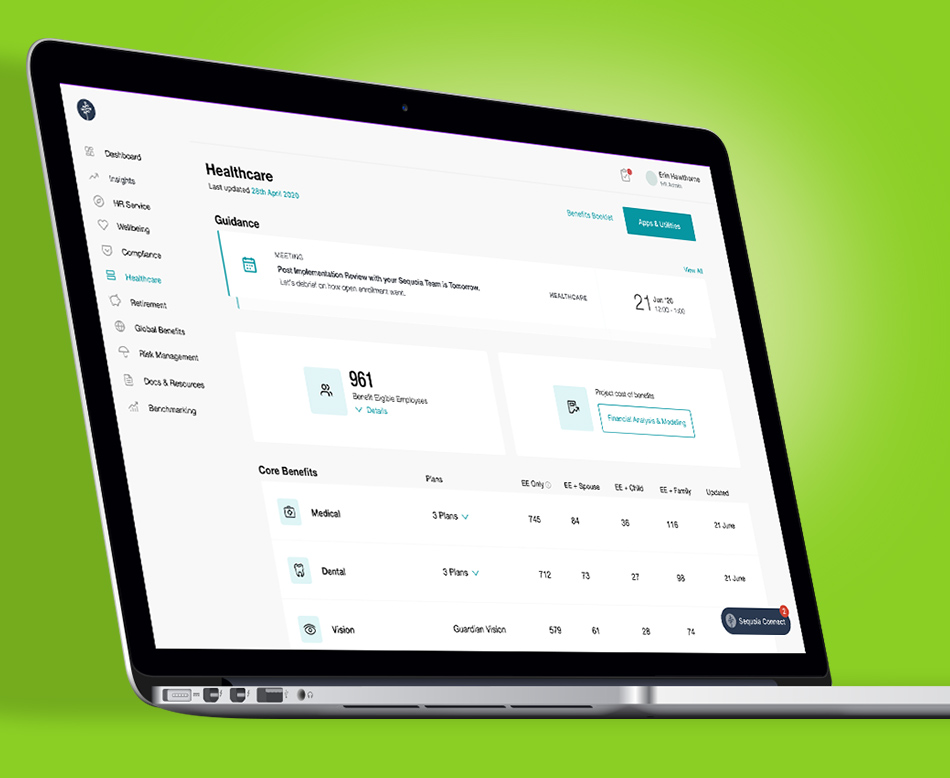 Get ready to make better decisions about your employee healthcare investment
Sequoia People Platform makes your data work for you in powerful ways. With the combination of technology and human insights, you have the power at your fingertips to drive deep business impact through your benefit programs.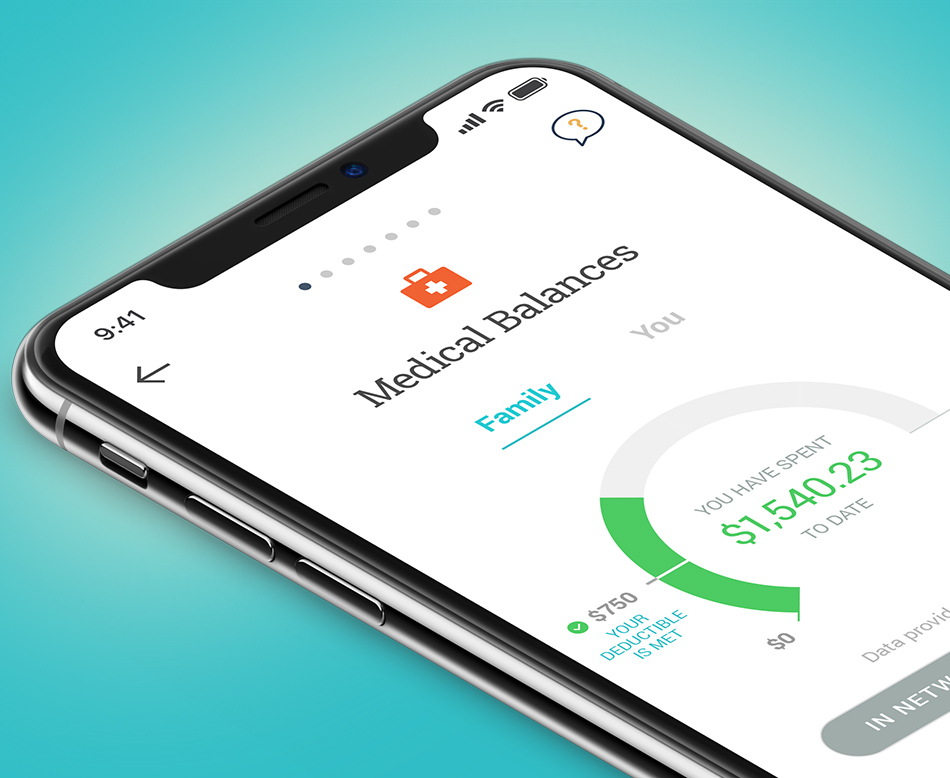 Empower your people to take their health into their own hands
When your workforce handles most of their life on a smartphone, a killer mobile experience – like Sequoia People Platform – is the best way to get their attention, push out new programs, encourage benefit utilization, and play a more important role in their overall health.
Tap into the value of our strong relationships








Nobody does employee health benefits like Sequoia
For the past two decades, Sequoia has stood out as a health benefits consultant of choice with a profound sense of service and unmatched expertise in the mechanics of healthcare and employee culture. We don't take a cookie-cutter approach to client engagement. We help you develop your goals and use them as a compass to guide your programs and our partnership.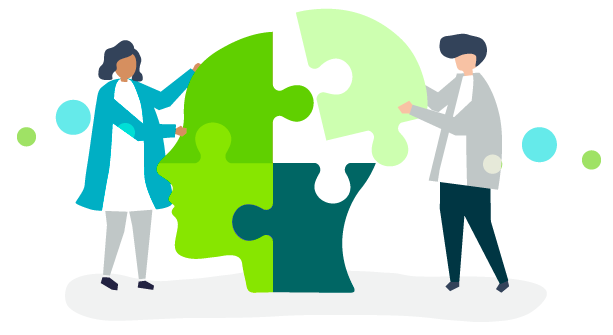 Strategic Vision & Guidance
We'll help you develop a holistic and integrated healthcare strategy that maximizes your benefits investment, including:
Expert benefits assessment and review
Competitive benchmarking
Financial modeling and reporting
Plan design and carrier negotiation
Deep health plan insights
Pharmacy analysis
Systems Integrations & Support
Sequoia believes in using the right tools for the job. Our agnostic systems consulting service includes:
Evaluation and implementation of Benefits Administration systems
Best practices in workflow, programming, set up, and maintenance
Integration support for HRIS, data exchanges, payroll systems, etc.
Coordination of EDI or annual enrollment file
Guidance for systems migrations
A Full Range of Benefits Options
We're here to elevate the health benefits experience you offer your employees and their families with:
Top medical, dental, and vision plans
Integrated HSAs and FSAs
Innovative health benefits and perks
Mobile-first rollout and engagement
Dedicated employee advocates
Expert Tactical Execution
We've got your back when it comes to keeping your programs running smoothly and ahead of employee needs:
Program implementation and rollout
Compliance consulting
Annual enrollment services
Consolidated billing
COBRA
Employee communication strategy
What separates Sequoia is their focus on customer service and attention to detail. They take the burden of benefits administration off of my plate, and partner with us to provide our employees with a top-notch benefit program at a cost that makes sense for the business."
Explore More Services
Unified services for
total people investment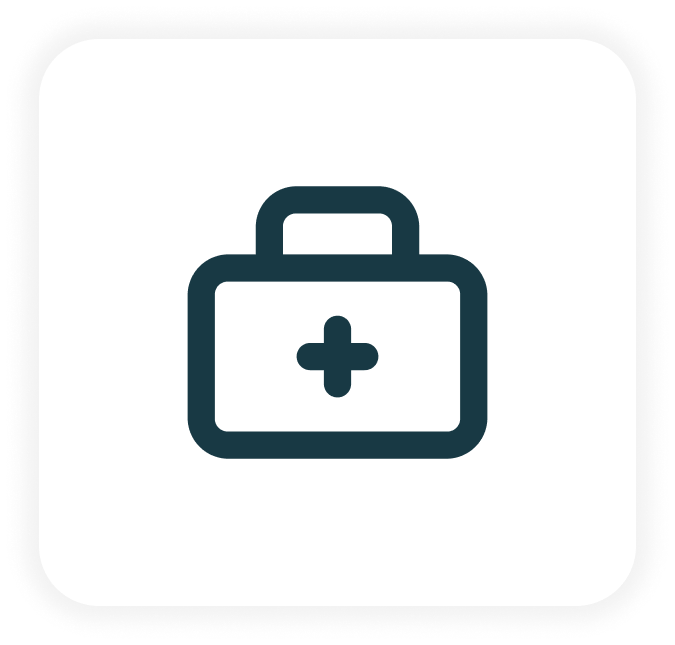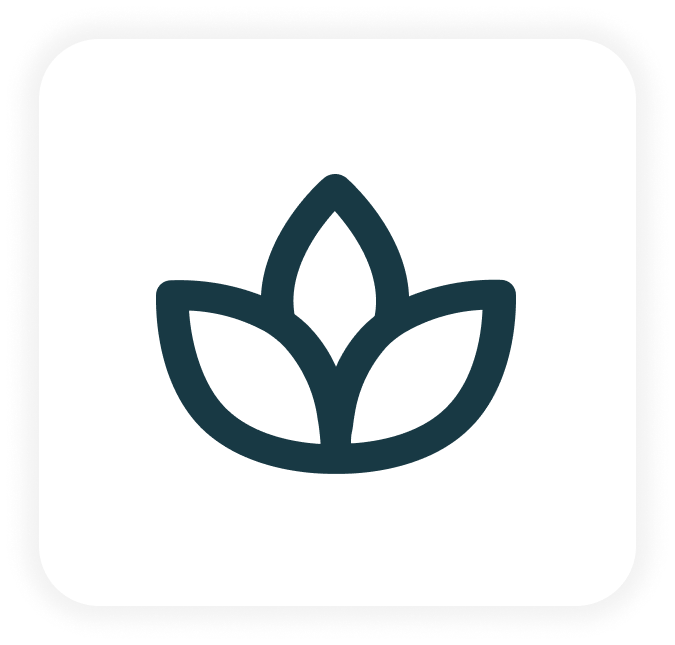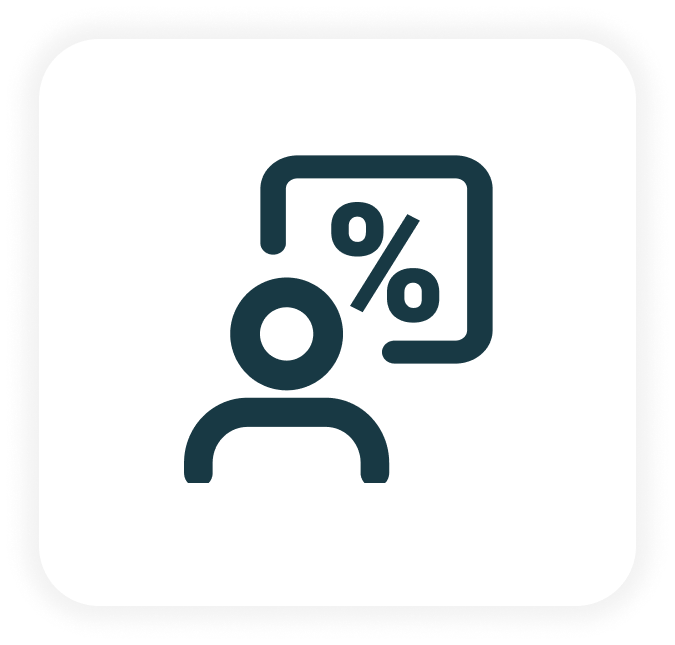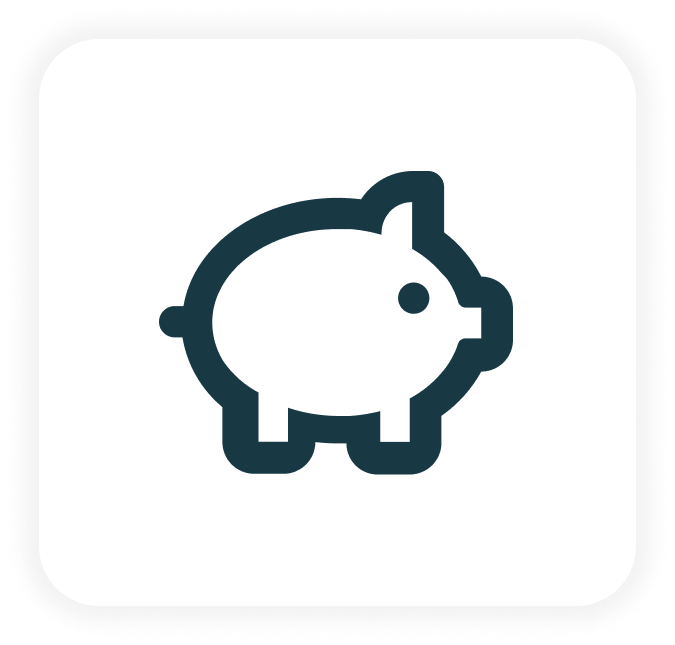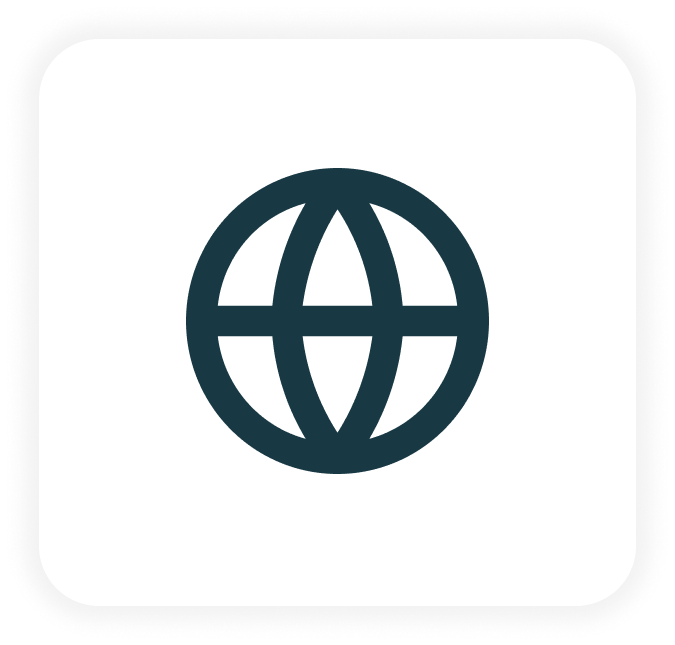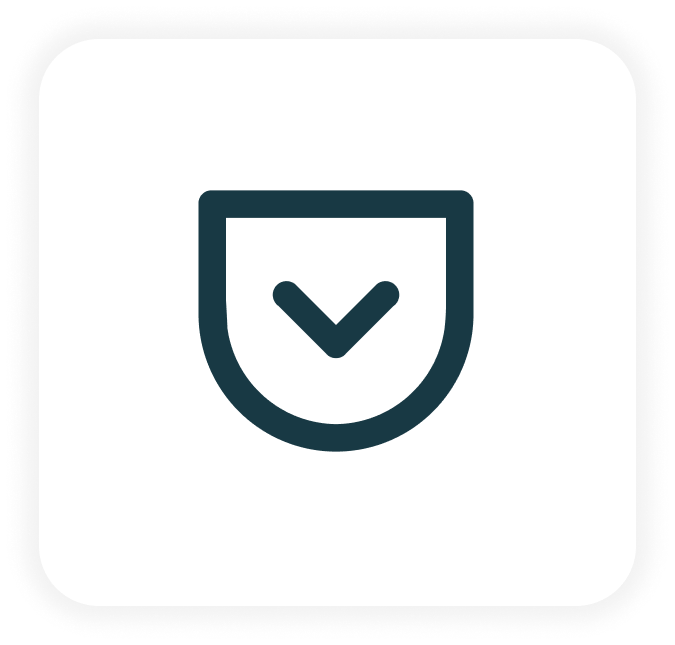 Turnkey solutions designed to
get you there faster
Sequoia One PEO
HR outsourcing, payroll services, and benefits for small businesses
Sequoia One has everything small businesses need to grow quickly and confidently. With our expertly-designed PEO services, we'll help you proudly elevate your employee experience while freeing up your internal resources to focus on your core mission.
Sequoia Tech
Innovative benefits for today's most innovative workforces
Sequoia Tech shifts the paradigm for how fast-moving technology companies take care of their people. This unique program leverages the purchasing power of a group with a collective $50 Billion market value to deliver an unrivaled total benefits package benchmarked to win in an uber-competitive space.
Get the health benefits guidance
you've been missing