People-Driven Success Story
Freshworks Scales HR and Benefits for Rapid Growth
Freshworks makes it fast and easy for businesses to delight their customers and employees. It delivers products and solutions that help companies revolutionize the way they interact with customers throughout the sales life cycle from tracking and managing leads in an all-in-one CRM to ensuring ongoing customer success through omnichannel support software.
4,000+
Employees worldwide
300
Employees in the United States
95%
of employees use the
Sequoia PX mobile app
When Nathan Sheranian joined Freshworks in October of 2019, the India-based software company was gearing up for major expansion in North America but wasn't quite ready to build out its HR team. Indeed, Nathan was its first HR hire in the U.S.
"I needed a partner that could come in and help me bridge the gap between a PEO and taking everything in-house," said the senior director of human resources.
Nathan chose Sequoia One because he knew that within a year, Freshworks would need to shift from outsourced HR operations to having its own team. With Sequoia, he can easily move from the PEO to Sequoia Tech, which pools the resources of over 300 tech companies to get premium benchmarked benefits with minimal disruption to employees and their benefits.
"When we transition to Sequoia Tech later this year, I know that the experience they have will be seamless, which is important to me," Nathan said. Employees will continue to have access to Sequoia's top-rated mobile app and dedicated employee advocate, so on their end, they will not see many changes.
"Since starting with Sequoia, everyone has been really responsive. That's something we can count on, and it has really made a big difference for our employees," Nathan said.
Building a better benefits package
One of the tasks Nathan took on when he joined the company was making sure Freshworks' benefits package was providing the best value proposition for employees. As a younger company, Freshworks wanted to provide the best coverage that it could to its people, while still keeping costs in check.
After getting feedback from team members, and reviewing the benchmarking insights in his HRX portal, Nathan and his team were able to change Freshworks' employer contribution strategy and get a proposal approved to enhance the company's benefits, making them even more competitive and more meaningful to employees.
"We're really excited about the enhanced benefit offerings," Nathan said. "We are able to provide better coverage at about an equivalent cost to employees and the company going into this next cycle."
One of those new additions to help employees adjust to life in a distributed work environment during the pandemic was a Sequoia Wellbeing Bundle that included Aaptiv, a physical fitness app; Carrot, a fertility and pregnancy platform; and Ginger, which provides virtual therapy and unlimited chat support.
"These are all things that are going to be more and more important for us, as we build an inclusive workforce," Nathan said.
Sequoia was absolutely the right pick for our company when we first signed on, and the great thing is, it's going to be the right pick for us as we transition out of the PEO to Sequoia Tech.
Staying compliant with a distributed workforce
After spending so much time in a distributed work environment during the COVID-19 pandemic, Freshworks has begun hiring team members all over the country, opening up access to a much wider pool of talent.
That growth in its distributed workforce – from 130 employees when Nathan joined in 2019 to about 300 today – has increased the complexity of complying with regulations in nearly 30 states, up from 6 states before the pandemic.
"We have more talent than we've ever had before, we just need to make sure that we have benefits that are nationally relevant and that we can pay people in a compliant way," Nathan explained.
Sequoia has helped Nathan navigate this labyrinthine landscape and given him the time to help build his own in-house HR operations team to manage these complex requirements, as the company continues to grow internationally.
"Sequoia was absolutely the right pick for our company when we first signed on, and the great thing is, it's going to be the right pick for us as we transition out of the PEO to Sequoia Tech."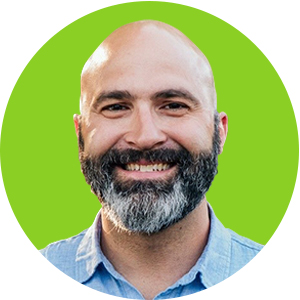 Nathan Sheranian
Senior Director of Human Resources, Freshworks
Sequoia Delivers
Sequoia supports Freshworks' mission by delivering the following key services and products:
Freshworks relies on Sequoia to engage
their distributed workforce
Sequoia Tech
Innovative benefits for today's most innovative workforces
Sequoia Tech shifts the paradigm for how fast-moving technology companies take care of their people. This unique program leverages the purchasing power of a group with a collective $50 Billion market value to deliver an unrivaled total benefits package benchmarked to win in an uber-competitive space.
Sequoia One PEO
HR outsourcing, payroll services, and benefits for small businesses
Sequoia One has everything small businesses need to grow quickly and confidently. With our expertly-designed PEO services, we'll help you proudly elevate your employee experience while freeing up your internal resources to focus on your core mission.
Start your people-driven success story with Sequoia