Insights & Reports
Set up your HR operations in new countries with this helpful playbook
International expansion allows companies to tap into new markets, reach new talent pools, and achieve long-term growth, but the logistics of taking such a leap can often be daunting.
Leaders need to consider the practical implications of "going global" and balance business needs with the operational challenges of establishing new entities – or hiring new talent – where they have no local country mechanisms or support.
Whether it's the first time you're establishing a global workforce in a new country or you're rethinking your global hiring strategy, this playbook breaks down the process into five key areas, sharing potential paths and timelines to consider on your global growth journey.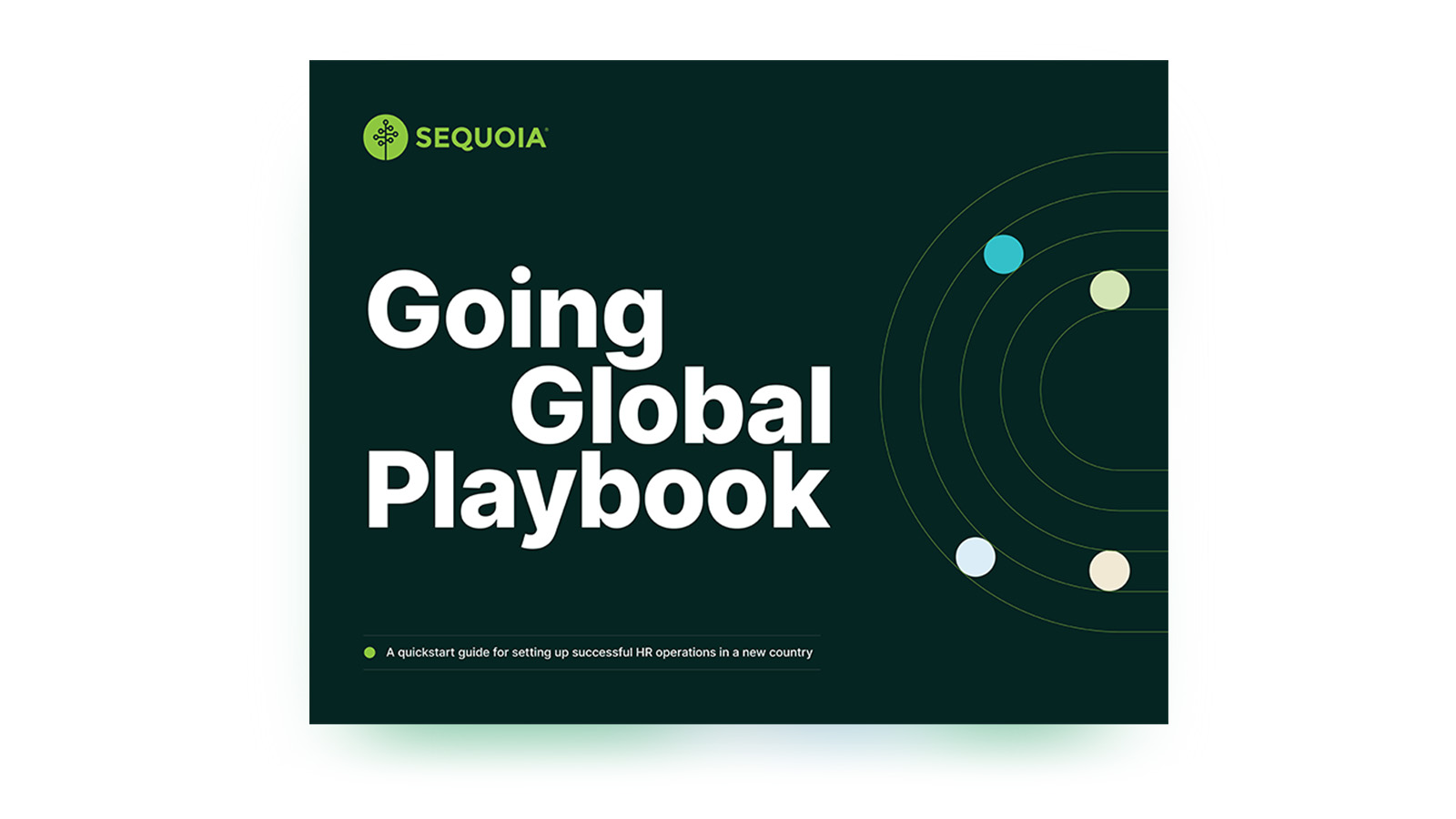 Get your copy of the Sequoia 2023 Going Global playbook now:
Thank you for your interest!
The playbook will be delivered to the email address you provided.