People-Driven Success Story
Meeting Wag! Employee Needs with Innovative Benefits Guidance and Technology
Wag! is an on-demand technology platform that supports dog walking, pet sitting, veterinary care, and training services across 4,600 cities and all 50 states.
96%
of employees registered in the
Sequoia PX mobile app
52%
of employees use the Sequoia PX
mobile app every month
When Wag!'s Chief Operating Officer, Dylan Allread, joined the company in April 2018, he was quickly tasked with a big HR project. Wag!'s benefits were renewing in less than two months and not only had no planning been done ensure a successful cycle, but prices were also increasing, and employees were already unhappy with their current options.
"Immediately, I knew we needed a new broker, but as I started the RFP process my thinking was, 'I need more than a broker – I need a partner who is going to help us not only with the health benefits, but also guide us along the way with innovative technology solutions.'"
Dylan had worked with Sequoia previously at other companies, so according to him, his was decision easy. "One of my very first thoughts was, 'Hey, we need Sequoia and we need them fast.'"
Merging the benefits experience with Wag!'s tech culture
One of the key advantages for Dylan was the ability to participate in the Sequoia Tech program, a modern employee benefits experience designed for fast-growing technology companies.
"Sequoia was creating a more holistic benefits solution that would not only help provide the basic benefits but help guide our employees through the best experience using technology," Dylan explained. "Not many brokers shared that approach, so Sequoia definitely stood out."
As a company that connects pet-parents and pet-caregivers through a mobile app, Wag!'s culture prioritizes the power of the phone. "I feel very strongly that the way our company releases and rolls out products should be similar to the experience that our employees have with all our vendors. The idea that Sequoia is at the forefront of broker technology fits very neatly with our culture," said Dylan.
Now over 90% of Wag! employees use the Sequoia PX mobile app to view their insurance cards, search for healthcare providers, access bonus wellbeing offerings, and much more. "It's all right there in palm of their hands, so they can access what they need whenever they need it."
The true differentiator to working with Sequoia is that the team really does provide a consulting approach to not only your HR benefits, but also to helping you determine how to create the best experience for your employees via technology.
Empowering employees with guidance and technology
Since bringing on Sequoia, Dylan says he's received no negative feedback from employees. Being responsible for HR, Facilities, Recruiting, Customer Success, Safety, and Communications means there is a lot on his plate, but he feels confident that with Sequoia's guidance, Wag! is empowering employees to maximize on their offerings.
"You can have the best benefits in the world, but if you don't know how to use them, or you don't have the right guidance to use them, or the right tools to use them, they're not a lot of help. Sequoia just makes benefits approachable for everyone."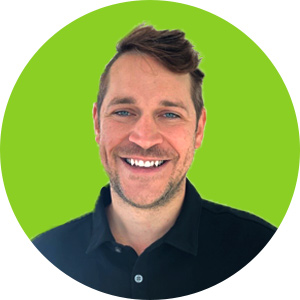 Meet the Client
Dylan Allread
Chief Operating Officer, Wag!
Sequoia Delivers
Sequoia supports Wag!'s mission by delivering the following key services and products:
Wag! relies on Sequoia guidance and technology
to create the best employee experience
Sequoia People Platform
Sequoia's platform lets you see all your benefits program data—alongside benefits insights and benchmarks—in one place, as well as communicate with your people in-app; employees can access the platform for their full plan details, digital ID cards, provider search, wellbeing program access, and more.
Sequoia Tech
Innovative benefits for today's most innovative workforces
Sequoia Tech shifts the paradigm for how fast-moving technology companies take care of their people. This unique program leverages the purchasing power of a group with a collective $50 Billion market value to deliver an unrivaled total benefits package benchmarked to win in an uber-competitive space.
Start your people-driven success story with Sequoia