People-Driven Success Story
Resident Home Grows in Partnership with Sequoia One and Sequoia Tech
Resident is a house of direct-to-consumer brands in the home goods space. The company owns and operates multiple brands catering to different consumer furnishing needs including Nectar and DreamCloud.
Resident's HR Director, Britney Benson, is focused primarily on ensuring that employees have a positive experience during their time at the company. She curates the different programming that the company offers to employees from day one and ensures that the company is compliant so that the business can continue to run successfully.
Since starting at Resident, Britney has outsourced HR, benefits, and payroll services to Sequoia One, a Professional Employer Organization (PEO), so that her internal team can focus on creating a more robust experience for Resident employees and ultimately, their customers.
Maximizing the PEO services
Though Britney had not previously worked with a PEO, she said that she quickly learned what services Sequoia provided and how she could leverage those to make her team's life easier.
"The compliance and payroll services are a tremendous value add. We don't have an in-house payroll team, so having a partnership with our payroll representative at Sequoia to answer any and all questions is tremendous," Britney explained. "They make sure that everything is calculated correctly, and that we're compliant across all the states in which we have employees."
State compliance has been especially important over the past year as employees moved around the country during the COVID-19 Pandemic. Resident is now in over 30 states, so Britney said that having Sequoia manage the various employer requirements across cities, counties, and states, has allowed her to focus on creating a positive people-driven culture for employees.
Providing structure and support for employees
First and foremost, Resident is people-driven, meaning that the company understands that every employee is a human being with a lot happening at work and home.
"We're trying our best to provide solutions to whatever may be going on in our employees' lives, so that our people feel supported and know that we're here to help them," Britney said. "We make sure that employees have the best structures in place and that they have people to speak with, so that they can access what they need, regardless of the scenario they might be going through."
Through Sequoia, not only do Resident employees get a wide range of benefit plans to choose from, most of which are completely covered for employees, but they also get free wellbeing programs such as One Medical, PerkSpot, and Petplan.
Britney added that she also uses Sequoia's benchmarking tools and surveys to understand what other companies are doing and see how Resident measures up.
"We're a relatively small company, but with Sequoia, we're able to offer much more than we would be able to alone," Britney said. "There are so many resources that our employees can take advantage of without needing to pay out-of-pocket, whether that's accessing the pet insurance, or getting the free membership to One Medical for themselves and their families."
To access all their benefits in one place, 85% of Resident employees use the Sequoia PX mobile app, and Britney said that employee feedback has been extremely positive. "It's set up very easily, so even dependents can use the app, and everyone can easily get their ID cards and see their coverage details. It's just seamless."
Partnering with Sequoia One helped us get to this exciting point in our growth trajectory, and I'm excited to move forward with Sequoia Tech program for this next chapter.
Growing the company with Sequoia Tech
After nearly four years with Sequoia One, Resident is ready to transition off the PEO, and they have chosen to do so in partnership with the Sequoia Tech program, an elevated experience with benefits designed to attract top talent in an uber-competitive space.
"We are now working with the Sequoia team, and they're making sure that there is no disruption to our people or processes during the transition off Sequoia One," Britney explained. "We get to keep all the same wellbeing programs and perks that our team loves, the technology is the same, and all our data easily moves from one team to another. The only difference is that we have a different broker now that is not part of the PEO."
Britney said that the reason Resident is expanding is due to their rapid growth, and their need for more autonomy over their day-to-day processes, though she added that she will miss her Sequoia One team.
"I'm grateful that there are teams within Sequoia to help guide us through this process and make the transition as easy as possible for everyone. Partnering with Sequoia One helped us get to this exciting point in our growth trajectory, and I'm excited to move forward with Sequoia Tech program for this next chapter."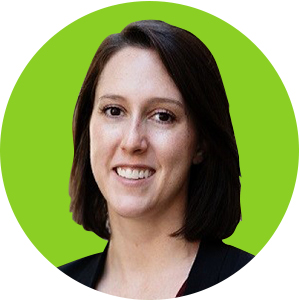 Meet the Client
Britney Benson
HR Manager, Resident
Sequoia Delivers
Sequoia supports Resident's mission by delivering the following key services and products:
Resident relies on Sequoia guidance and
technology to create the best employee experience
Sequoia Tech
Innovative benefits for today's most innovative workforces
Sequoia Tech shifts the paradigm for how fast-moving technology companies take care of their people. This unique program leverages the purchasing power of a group with a collective $50 Billion market value to deliver an unrivaled total benefits package benchmarked to win in an uber-competitive space.
Sequoia One PEO
HR outsourcing, payroll services, and benefits for small businesses
Sequoia One has everything small businesses need to grow quickly and confidently. With our expertly-designed PEO services, we'll help you proudly elevate your employee experience while freeing up your internal resources to focus on your core mission.
Start your people-driven success story with Sequoia