People-Driven Success Story
How Klean Kanteen Redesigned their Benefits Package, Making it Work for Everyone
In 2004, Klean Kanteen introduced the first hydration bottle made from stainless steel to give people a safe, healthy alternative to plastic. Today the Chico-based business remains fixed on the task of making healthy, high-quality goods to replace a lifetime of single-use products.
Like so many other companies, Klean Kanteen faced its share of economic challenges during the pandemic, from supply chain disruption to a slowdown in sales as people spent more time at home, rather than out in stores, or toting their lunch to an office. As Klean Kanteen's benefits renewal date approached, Vanessa Loney, the company's people operations generalist, began exploring ways to save the company money while still maintaining the high level of benefits its employees had come to expect.
In partnership with Sequoia, the small family-owned company was able to save a significant amount of money by changing carriers to Cigna, while also gaining new mental and physical health benefits for employees.
"We were able to create a plan that was even better than we imagined," Vanessa said. "I have been very pleasantly surprised with all of the cost savings we have seen from Cigna, and thanks to Sequoia's help, our employees didn't have to take a hit."
Locking down savings and securing access to care
One of the ways that Vanessa and the People Operations team were able to secure such a big drop in costs was a large administrative credit that Cigna offered to Klean Kanteen as an incentive to help make the switch. Sequoia also negotiated a guaranteed second credit for the following year to help offset any increase.
The credits not only saved the company money but helped Klean Kanteen continue to hold down costs for employees. As a people-driven company, it offers 100 percent premium coverage to staff as well as partial premium coverage to their families. It was important to maintain that perk and ensure that the plan would be fair for everyone.
"We didn't want to interrupt our staff's access to care," Vanessa explained, "And we wanted to make sure that staff could still expect to pay roughly the same amount for their benefits."
"We've had several employees ask about FSA extensions for example, and other employees have moved across the country. But through all of it, Sequoia One has made it so easy for me and our employees by dealing with all the different state taxes and compliance requirements. I don't know how I would have navigated through all the COVID-19 changes without my Sequoia team.
We were able to create a plan that was even better than we imagined. Sequoia worked its amazing magic, and we couldn't be happier.
Ensuring the benefits work for everyone
To reduce burden on employees, Vanessa and her team partnered with Sequoia and Cigna to bring any doctors that staff saw regularly in its more rural area into Cigna's network. Vanessa also realized that the transition to Cigna would mean an increase in costs for some employees, so she turned to Sequoia for guidance on how to off-set the employee expense.
With Sequoia's advice, the family-run company came up with a one-time insurance stipend to offset the cost difference while keeping the same level of coverage. This move gave employees much more time to evaluate the other plans that Cigna offered and find one that would still fit their needs.
"Ultimately it all ended well," Vanessa said. "And by and large, Cigna reduced costs for much of our staff and their families."
Smoothing out the plan transition
Vanessa credits Klean Kanteen's partnership with Sequoia for helping make what could have been a very difficult and confusing transition, doable.
"I leaned on my Sequoia team to help me learn and get up to speed on Cigna and the whole transition process," Vanessa said. "I really appreciate knowing that the same high-quality support is also there for our staff individually, if and when they need it."
Months after open enrollment, Vanessa said that employees seem to be satisfied with the new offerings. "I don't think employees have felt any interruption. Sequoia worked its amazing magic, and we couldn't be happier."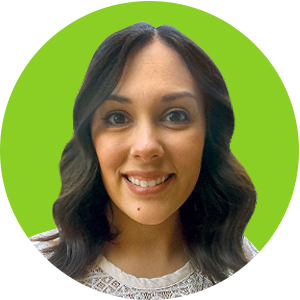 Meet the Client
Vanessa Loney
People Operations Generalist, Klean Kanteen
Sequoia Delivers
Sequoia supports Klean Kanteen's mission by delivering the following key services and products:
Klean Kanteen relies on Sequoia guidance and
technology to create the best employee experience
Healthcare Services
A smarter way to impact employee health
Sequoia is the partner people-driven companies turn to when it's business-critical to get healthcare benefits right. We put useful data, insights, and guidance at your fingertips so you can make smarter choices about healthcare spend and make sure your programs serve the needs of your people and your business.
Start your people-driven success story with Sequoia